What is Reiki?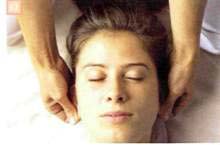 Reiki is the Japanese word for " Universal life energy" and pronounced "ray-kee." It is a form of healing based on tapping into the unseen flow of energy that permeates all living things. Treatment by a Reiki practitioner is intended to promote physical, emotional, and spiritual well-being. Reiki is aimed at encouraging the healing energies in the body, and involves transmitting the practitioners own energy to the client. Most emotional, physical, and spiritual conditions will respond to treatment, including many that are considered to be untreatable by the conventional medical profession.
What is the Usui System?
The Usui system is a natural healing aid. Although Reiki is a means of working with energy that we cannot see, it requires no particular belief system: it is not a religion. This system was born out of the dedication and experience of Dr. Mikao Usui, a Japanese educator from the 1800's. Through travel, research, study and education he evolved a healing system based on ancient Buddhist teachings written in Sanskirt.